Make a Beautiful, Eye-Catching Wreath
I am Sure You Would LOVE to Learn How to Design
This Gorgeous, Colorful
"Summertime Door Wreath"!
Purchase The Downloadable Version
Below for $29.97
And Receive FULL Access to Nancy's
ENTIRE VIDEO LIBRARY
Plus Much, Much More!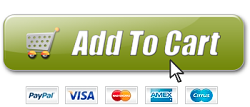 "Summertime"
I KNOW that you will LOVE this Summertime Video
With 1 1/2 hours of instruction!
I start at the very beginning with a fourteen inch "wild birch" wreath, and lots of thick loops of freshly harvested honeysuckle vine!   Well, this is really funny!  I'm sure if you have followed me at all, or even watched any of my videos, then you know I like things to be worn, and distressed. I found this smaller birdhouse which looks like this sweet bird has already made a nest in it.
Tucked tightly underneath the birdhouse are 2 sponge mushrooms resting on the loops of curls of honeysuckle. I teach you how to do this in such a way that your birdhouse till never come out.
Love using two ribbons?  I hope so because I'm going to show you how to tie this very simple bow.  But, I'll be honest, I think what makes this one so special is the way I curl the streamers around.  Yes, you'll be doing this too!
As in ALL of my Instructional Videos, I show you in step-by-step, detailed instructions how YOU can make an amazing door wreath similar to the one above.
Follow along with me as I experiment to see where each stem, loop, and filler would show to it's very best.
When I am filming a video for you, I make sure that I explain each step just as if you have no knowledge about the wreath-making process at all, so, even if you are totally new to floral design and wreath making, I am sure you can do this.
I take my time, and explain about the tools I use, such as wire cutters, glue gun, wired picks, pipe cleaners, and floral tape.
I recommend that you watch the video all the way through at least once before purchasing your supplies.  That will make it so much easier for you when you are shopping.
There is one very important thing I want you to remember…and that is… "I KNOW YOU CAN DO IT".  As a matter of fact, I KNOW you can!
I love the colors in this one – they remind me of a summer picnic!
Above is a "sneak peak" from this fun, ninety minute instructional video.
It is filled with exciting ideas and instructions, and close-up shots
of each and every step just for you!

I don't leave out a single step, so
Make Sure You Don't Miss This Amazing Value Today!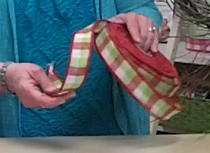 NOTE: This is a digital product and you will be
taken to the download page after successful payment.
PURCHASE BELOW $29.97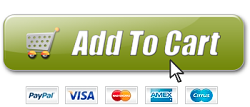 Remember… I GUARANTEE you can do it!
This video is accessible to you immediately – which means: No figuring out how to download it to a slow computer No trying to save a huge file on a computer that is already full No trying to download, if you still have dial-up (yes, some do) And, I did not want you to have to order a DVD and then wait to receive it
Save