Beautiful Christmas Door Wreath
Wouldn't You Love to CreateThis Stunning Wreath
Using Simple and Proven Techniques?… Guaranteed!

This wreath will be so much fun to make!
And when we're through, you'll have a gorgeous outdoor wreath to hang on your door!
Your purchase is covered by my "Personal Guarantee"!
I'll have YOU making your own wreaths in no time!
Purchase The Downloadable Version
Below for $29.97
And Receive FULL Access to Nancy's
ENTIRE VIDEO LIBRARY
Plus Much, Much More!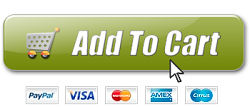 "Christmas Elf Magic"
Let Me Teach YOU How to Make a Beautiful Christmas Door Wreath!

With my DVD, I'll show you how you can do just that!
Designing is so much fun, and I am really thrilled to be the one who can teach you a hobby
that I know you'll love – as well as one that will bring JOY into your life!
PURCHASE BELOW $39.97
Learn to make this XXL Christmas Wreath that will last for many holiday seasons to come!  Watch the DVD at least once or twice before buying your supplies because I will tell you everything you need to purchase to make this gorgeous wreath! This sturdy outdoor wreath will look beautiful hanging on your front door or over your fireplace. It also will make a wonderful gift!
Follow my simple process and step by step instructions from start to finish. It will feel like I'm working alongside you in your home. Pause the video when you need to, to follow or complete the step which I just described.  Start the video again, when you are ready to proceed.  IT IS EASY, IT IS SO MUCH FUN!  I JUST KNOW YOU'LL ENJOY LEARNING HOW TO MAKE A DOOR WREATH!
I can't wait to teach you how to make a large, double ribbon bow! My technique is sure to create full, long lasting bows with lots of loops and curls!  I will also teach you how to add large Christmas balls, elves, and much more.  It is really very important that you learn how to anchor many different types and sizes of objects into your wreaths so that they stay…never coming loose, especially if you are going to use yours as an OUTDOOR WREATH.  We all want FRONT DOOR WREATHS to will last for years and, believe me — these will!  When you learn this method, there isn't any limit to what you can add to a wreath!
Don't miss out on your chance to create this wreath for yourself, or for gifts, special occasions, and yes, even for sale to bring in some extra income! I will help you learn the steps in the design process through my video series. I GUARANTEE you can do it!
NOTE: You may want to also check out 'How to Make a Christmas Wreath.'
Save