Design a Natural, Woodsy Wreath
TO PURCHASE THIS NEW VIDEO
Click on the Add to Cart Button
It Will Take You To Our New
Online Downloads Page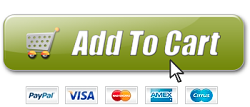 "In Full Bloom: a Designer Cottage Wreath"
I am so honored that you have invited me, in the form of a video, to visit with you in your home.
I LOVE creating instructional videos for you! It's so much fun sharing my God given gifts and talents with ladies who are interested in learning wreath design just as I have. It's also very rewarding to be able to guide your steps in such a way that you can design beautiful wreaths for yourself, friends and loved ones. Then, if you want to grow your own business and bring in extra income with your designs, I am thrilled to be able to walk that path with you as I encourage and cheer you on!
"In Full Bloom; a Designer Cottage Wreath"
This instructional training is divided into 7 videos for ease of viewing.
They show you in step by step instructions how I design a natural, woodsy wreath.
These shorter videos added together total over 2 hours of step-by-step instruction.
I really love teaching you! I love the excitement I'm sure you're going to feel as your design your first wreaths. You have to take my words for it – this video is different and exceptional because of the way I spend more time with you in the beginning steps.
ALL of my videos are planned ahead and filmed in such a way that they are meant to be used by beginners as well as seasoned designers. But this one is unique and special as I believe it really does the job as I spend a little more time with you while explaining this wreath design process when it comes to:
adding honeysuckle to a basic wreath form
using many different types of greens in a variety of shades, styles and textures
distressing a birdhouse so that it looks like it's been in your back yard for years
anchoring the birdhouse tightly with eye hooks, sponge mushrooms and moss in such a way that it will never come out
after anchoring the birdhouse, I add even more greens which sort of anchor it into your wreath
last, but certainly not least, I go around the entire wreath adding gorgeous blooms in strategic locations
I guarantee that beginning or even continuing your wreath design education with these videos will ensure that you'll be able to make breathtaking wreaths — ones that you could never imagine you would be making yourself.
I'm so exciting to be offering this new how-to, instructional wreath making video called:
"In Full Bloom; a Designer Cottage Wreath"
Above is a "sneak peak" from this amazing 2 hour training video!
NOTE: This is a digital product and you will be
taken to the download page after successful payment.
TO PURCHASE THIS NEW VIDEO
Click on the Add to Cart Button
I Guarantee YOU Can Do It!
This is a different type of video than the DVDs you have purchased from me before… Oh, the video is still of excellent quality, of course, and the information you receive in this video is filled with my "very best" ideas.
But, I wanted this video to be accessible to you immediately – which means: No figuring out how to download it to a slow computer No trying to save a huge file on a computer that is already full No trying to download, if you still have dial-up (yes, some do) And, I did not want you to have to order a DVD and then wait to receive it.
TO PURCHASE THIS NEW VIDEO
Click on the Add to Cart Button
It Will Take You To Our New
Online Downloads Page
These very simple steps will help you purchase this FUN video: Click on the "Add to Cart" button Immediately after your purchase, you will be sent to a page where you will find "your" link for "DECO MESH Christmas Door Wreath". Then…voila…you can click on the link to view your video immediately: This is a NO-HASSLE LINK…NO-HASSLE VIDEO You will be watching and learning just moments after your purchase. This link is yours only – not to be shared or given away. It is available to you at anytime from any computer. How neat is that?