Monograms & Burlap – Exceptional!

Here at Ladybug Wreaths, Summer is fast approaching and we have been busy as bees, buzzing with an exciting new project! We are so excited to release our newest video, "Monogram Wreaths"!
Monograms are wildly popular and look amazing in a wreath! I can't wait to teach you how to make this gorgeous wreath! I just know you can do it and by the end, you will have a stunning wreath for your door!
In this 1 hour and 15 minute long, downloadable video, I will teach you with clear, easy steps how to make this amazing wreath! In the first step, you will learn how to make a gorgeous and full burlap bow!
Whether you are a novice bow maker or have some experience, I will teach you to make a professional, full bow that is sturdy and long lasting! Bows do not have to intimidate you any more!

Monogram Wreath Video

CLICK HERE to Purchase for $29.97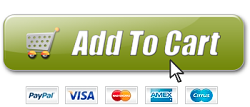 We'll have so much fun making this wreath!

Let me teach you how to securely anchor a letter or Monogram in your wreath
I will help you figure out the right size letter you need
You don't want to use a letter that is too small because it will get lost
This wreath is a more simple design compared to the full wreaths we typically make here at Ladybug Wreaths! I included lots of grasses and greens that look just right with the burlap ribbon! The blue hydrangeas I used compliment the Monogram without overwhelming or hiding the letter. The grasses and greens with varying lengths and textures will add interest and style to your wreath!
As You Can See, I Have LOTS of Fun Filming These Videos For You!


With my help, you can make this beautiful wreath to
WOW your friends and family!


BURLAP RIBBON is everywhere these days in home decor. I just love it, don't you! It's natural texture and color fit perfectly in our wild and woodsy wreaths! You can purchase this very same, high-quality burlap ribbon I used to make the gorgeous bow in this video in 4" and 2 1/2 " and 1" from my son, Andy's store by clicking on this link: https://ladybugwreaths.com/burlap
You can purchase several of these greens and grasses on my site, Ladybug Certified, as well as the blue hydrangeas! Purchase with full confidence from my site because you are buying the same, top-quality materials that I use in all my wreaths! Click on this link to purchase your supplies! http://www.amazon.com/shops/ladybugwreaths.
CLICK HERE to Purchase
"Monogram Wreath" for $29.97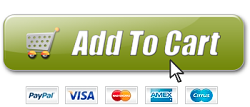 I Guarantee You Can Do It!
You'll have immediate access to this downloadable video
So you can get started TODAY!

These very simple steps will help you purchase this FUN video:
Click on the "Add to Cart" button Immediately after your purchase, you will be sent to a page where you will find "your" link for "MONOGRAM WREATH". Then…voila…you can click on the link to view your video immediately:
This is a NO-HASSLE LINK…NO-HASSLE VIDEO You will be watching and learning just moments after your purchase. This link is yours only – not to be shared or given away. It is available to you at anytime from any computer. How neat is that?