Supplies Like We Use at LadybugWreaths
Ficus Leaves In Wreaths For All Occasions
For many, many years customers have asked me how they can find leaf stems like I use in my own wreaths.  They like these because they really add to the wild & woodsy look that all my wreaths have.  In the past, I have purchased these stems from any place I could find them.  They were sometimes called Wisteria leaf stems, and so many more names for many types of leaf stems.
Now,  I use only Ficus leaf stems.  I really do add them to every single wreath designed at ladybug Wreaths.  I bring them out from my wreaths all the way around, as well as have them flowing from the very front of these wreaths.  Honestly, my wreaths just would not have the same "wild & woodsy" look that Ladybug Wreaths is known for.
Now for something I'm very excited about.  You know that I am always on the lookout for great supplies for you.  So, I am now offering these same ficus leaf stems that I love using to you.  Yes, you can now use the exact same supplies as me in your wreath designs!  I have these listed in my Amazon store and also on my website.  If you purchase through Amazon, and have a Prime account, you can receive your ficus leaf stems within two days with free shipping.  You can also purchase from me, here on my website with the "Add to Cart" button below.
CLICK BELOW TO PURCHASE
Ficus Leaf Stems, Set of 6 for $19.97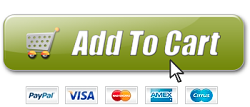 A special surprise for my Best of Nancy Community members!!  You receive a special discount on these ficus leaf stems just for being a member of my community!
These artificial silk ficus leaf branches come 6 per package.  When I am designing a wreath, I cut each stem up into three different sections, so I end up only using around 2 to 3 stems in each wreath.
https://www.ladybugwreaths.com/floral-supplies-amazon/

You'll Really Love These as Well as the Way They Make Your Creations Come Alive!
These Ficus Leaf Stems are great for DIY Craft Projects, and are hand made
You'll love the lighter green new growth leaves on the ends of each stem
42 ficus leaves are on each stem
Dimensions are approximately 23 inches long, and 18 inches wide
Wired stems will shape easily in your floral designs
CLICK BELOW TO PURCHASE
Ficus Leaf Stems, Set of 6 for $19.97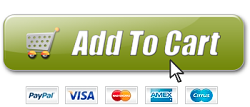 In all my DVDs and videos, you can see me using Ficus branches in my wreaths!
You'll find this process so simple when you follow my instructions!
Have fun making your favorite wreaths!