Out With The Old – In With The New
"MY SECRET VENDORS" Was Released Late Friday
"Secret Vendor List" Is No Longer Available
"MY SECRET VENDORS" Has Taken Its Place!
WOW!!  What a busy and amazing few months I have had!!  It makes me tired just to think about it.  But it is finished, and is totally AMAZING!
I started out wanting to write a brand new book to take the place of "Secret Vendor List" – thinking it would take me 3 or 4 weeks.  Boy was I wrong!!  The brand new "My Secret Vendors" was born!

"MY SECRET VENDORS"
You can ask Linda about this one.  For some reason, when I come up with an idea, or think something needs to be done, I honestly put a time frame on it in my mind…but the worst part is my mind thinks my body can do it 10 times faster than would be physically, or mentally, possible for anyone.
So, as I got started on this book, and saw what I did 2 years ago, I began to think about how I could come up with a much better (over the top) information eBook for you!
I began thinking thoughts such as:
I should do this differently
My customers would really like "this"
Oh, and there is no way I can publish it without this
I remember this question has been asked many times, so I need to answer it here
My list went on and on and on, as my project was growing, and growing and growing!
I had to be my BEST. It was going to be my BEST.
So, we had to delay the release a couple of times (at least). My husband worked countless hours, as did my son, Andy and his wife Stephanie. My design assistant Kim worked and worked. And dear Linda…I'll tell you about all she did in a moment!
The final release day comes. It has to be this day – and cannot be delayed any longer – my customers need these vendors and their information for Fall and Christmas purchases!
So, after working three 16 to 18 hour days in a row, I worked until 8:30 last Friday evening before so it could be released that very day!
Finally! Finished…and IT IS MY BEST!!
As we worked on this project, the vendors list, and pages filled with pictures of my favorites along with my personal notes grew. "My Secret Vendors" just kept growing and filling up with pertinent information.
Linda and I both realized there might be a problem for some of you who have slower, or older computers. There was a chance that some may not be able to download it. So, Linda sprang into action and found a way to imbed the entire book onto a brand new website:  MySecretVendors.com .
The results are amazing! I find myself looking at it when I need to order; it is much easier than going back to my file.
Linda worked VERY hard, although she is also getting ready to move again, but I kept her busy from morning to night.
I'm sorry Linda — you certainly are the greatest. I thank God every single day that He brought us together to work as partners and best friends from afar. It is such an amazing story.
TESTIMONIALS KEEP POURING IN
From Many Happy Customers
AWESOME & TOTALLY INCREDIBLE! I'll never understand (even WITH the help of your family) how in the world you did this! You have to be the most amazingly talented person I know and I admire even more how you share your faith! It is so important to us! Thanks you, Thanks, you, With love & hugs…" ~ Mary Helen P
"Well EXCELLENT JOB! I got to page 311 and had to give up for the night. AMAZING "gift" to us all. Thank you! ~Sharon
"WOW, I have only gotten through the first 50 pages and I am so impressed with the changes you have made. I am very excited to read the rest. One of the best investments I have made for my business! Thanks A TON!!!!" ~Kisha C
VALUABLE BONUSES ADDED!
FOUR EBOOKS ON WREATH DESIGN:
Sunflower Garden
Spring Meadow
Plantation Charm
Deck The Halls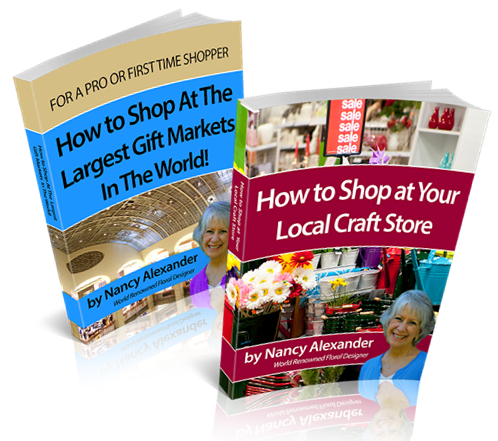 TWO MORE EBOOKS TO HELP YOUR BUSINESS
How to Shop at Your Local Craft Store
How to Shop at The Largest Gift Markets in The World

MY SECRET VENDORS
Thirty Years of Researched & Trusted Vendors
Offering The Best Quality Materials,
With The Best Pricing, and With The Best Terms!


(Note:  Price goes up to the regular price of $197.00 in less than two weeks.)