"Jingle Bells" in Summer? "Deck the Halls" in June? Most people aren't singing these catchy tunes on their family vacations, but businesses all around are already working hard right now to get ready for the upcoming holiday season. It may surprise the average consumer, but Christmas preparations start long before the radio stations start playing Christmas carols.
When I owned my storefront, I placed all of my Christmas orders in January! Christmas trees started arriving by March and I stayed busy designing fun, creative tree toppers and holiday wreaths that dazzled customers every winter season!
Over the past month, we here at
Ladybug Wreaths
have been very busy looking for the best Christmas ribbon to use in our wreaths for the upcoming holiday season! As you know, we only use products of the highest quality in colors and designs that are on trend for what's hot in design.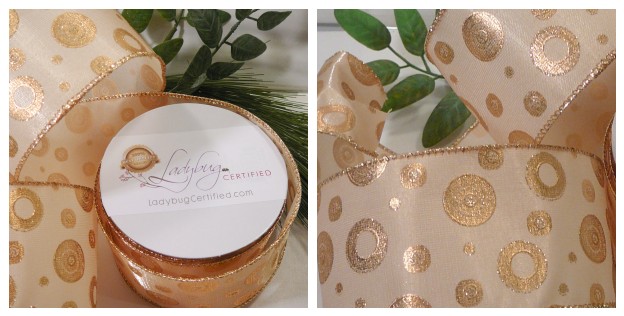 We Are SO Excited to Share Five Patterns of
Beautiful Ribbon Exclusive Only to Ladybug Wreaths!
That's right! You won't find these ribbons sold anywhere else!
I just love each and every one of them and you will too! We have ribbon styles ranging from fun and trendy to traditional and elegant. Of course, each ribbon is wired so you can make bows as big or little as you need! These ribbons will make gorgeous tree toppers! They will look stunning on wreaths! You can even use this ribbon to make the presents under your tree extra special!
I love using beautiful holiday ribbon on Christmas gifts for my family! I like to tie a little bow around a present and nestle a small pine cone or twig by the bow to give it that "wild and woodsy" look I'm known for! Just use hot glue to secure it! It's the little touches like that, that show your family how much you care!
The bows you make with this high quality ribbon should be able to last over several holidays seasons with normal use. When the Christmas season is over, carefully place your bows or tree toppers in garbage bags and store them in a safe place, like an attic or closet.
When you're ready to use them again, simply run your fingers along each loop and streamer and you should be able to bring it back to life! (Do you best to not accidentally place that heavy box of ornaments on top of your bow! I'm not sure you would be able to revive it if that happened!)
These Ribbons are in Limited Supply – Make Your Purchase Today!
These ribbons are in limited supply.  Purchase a roll of your favorite at 10% off with the coupon code below before they are all gone.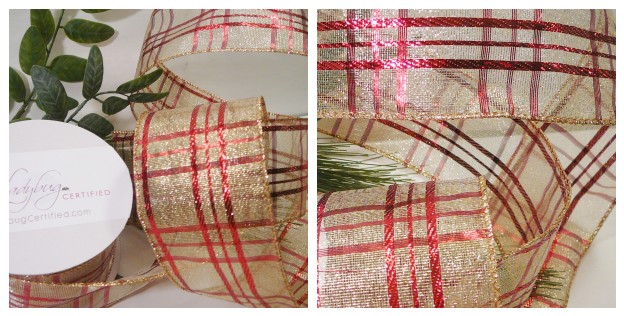 I Promise You Will be Inspired Like I am Using These Beautiful Christmas Ribbons!