"Milestone Sweepstakes"
Winners!
THE BIG "ONE"  OVER ONE MILLION VIEWS ON YOUTUBE
You Helped Us As We… "Celebrated, Partied, & Gave Back"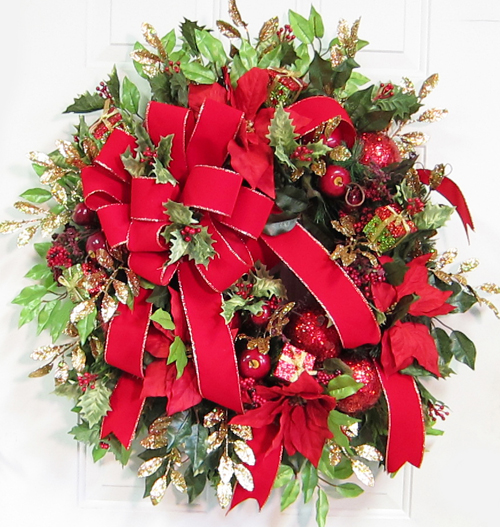 Linda Bertsch is the "Grand Prize" Winner
I couldn't wait to get home from work today because My GRAND PRIZE WREATH was arriving.  It is beautiful! The gorgeous arrangement of poinsettias, the gold accents that just sparkle, and of course the beautiful red bow. I absolutely love it! Thank you so much, I will treasure it for years to come. ~Linda B~
THE LUCKY WINNERS OF THE VIDEOS ARE:
1.  Denise Johnson
2.  JoEllen Pennington
3.  Laurie Bueltman
4.  Deborah Appling
5.  D. Ann Murphy
6.  Melissa Rosell
7.  Helen Tillery
8.  Kymberly Salcido
9.  Sherri Joiner
10.  Susan Douglas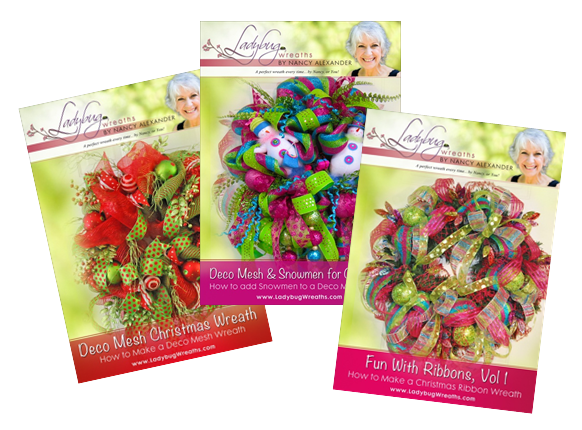 NOTE: 
There are still 4 ladies who have not claimed their videos!  Please get in touch with Ladybug Wreaths:
info@LadybugWreaths.com as soon as possible to receive your prizes!
CONGRATULATIONS! A Very Merry Christmas to You and Your Families!
Smiles… Nancy