Make a Heart-Shaped Valentine Wreath on
a Round Wreath Base

Valentine's Day is one of my favorite holidays. I love the pinks and reds in flowers, in candy, and in greeting cards! The hugs, and kisses from "that special someone" make it a day that will "Tickle Your Fancy".
I know you would love to welcome your guests to your home during this fun holiday with a wreath as beautiful as this one, right? Well, I have a secret!!**** I KNOW that you can! I know that you can make a door wreath like this pretty heart shaped one, because I am going to teach you how. We are going to learn how to make a Valentine Wreath! The best part is that it is not hard. I will show you step-by-step each thing you should do in order to end up with an amazing wreath on your door. Let's get started…. "I Know YOU Can Do It"!! The GREAT thing about this video is you can use it to make a hart shaped wreath for any time of year! I love heart-shaped wreaths in the bathroom! Oh, and what about in a baby's room, or a little girl's room. This instructional video IS NOT just for Valentine's Day!
"Be My Valentine", How to Make a Valentine Wreath

Shows you close-up pictures along with step-by-step instructions how to make a beautiful "Valentine", heart-shaped wreath from a round wild birch wreath.
I explain how to add loops of freshly harvested honeysuckle vines
You will learn how to make your own bird's nest out of green sheet moss and nestle your little bird right in
I will also show you how to make a beautiful bow, as well as how to anchor a wooden heart into your wreath
You can purchase the entire video below. It is over an hour long!
This is a different type of video than you have purchased from me before… Oh, the video is still of excellent quality, of course, and the information you receive in this video is filled with my "very best" secrets and ideas.
But, I wanted this video to be accessible to you immediately – which means: No figuring out how to download it to a slow computer No trying to put a huge file on a computer that is already full No trying to download, if you still have dial-up (yes, some do) And, I did not want you to have to order a DVD, and then wait to receive it
Click HERE to Purchase
Be My Valentine for $29.97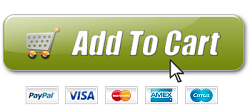 This seventy minute video is selling for the low price of $29.97 instead of $39.97 for my regular DVDs. We have made this process for purchasing and viewing my videos much simpler for you and for us! That is why we are able to sell this high-quality, detailed, over an hour long video at this price. I want this, as well as all of my videos to be affordable for everyone who wants one. Believe me, the comments you will receive from friends and neighbors when they see this wreath will bring many smiles and compliments! Have fun learning to how to make this very special Valentine Door Wreath. Let me know how yours turns out by commenting in the section below. And… as a matter of fact, please email me pictures ([email protected]), I would dearly LOVE to see them! CLICK HERE TO PURCHASE: "Be My Valentine" for a limited time of ONLY $29.97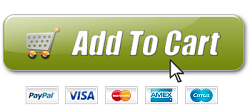 These very simple steps will help you purchase this amazing video: Click on the "Add to Cart" button Immediately after your purchase, you will be sent to a page where you will find "your" link for "Be My Valentine" Then… Voila! You can click on the link to view your video immediately. This truly is a HO-HASSLE LINK… AND A NO HASSLE VIDEO You will be watching and learning just moments after your purchase. This link is yours only – not to be shared or given away It is available to you at anytime from any computer. Now… How neat is that?
Just Remember… I KNOW You can do it!

Smiles… Nancy